I'm a makeup junkie.... I can't help it ;) I hardly every wear it though. I collect the strange colors and brands. i have rhinestones and glue on fun stuffs. Stencils and fun cream based stay on forever makeup in neon shades and glow in the dark powders. I finally organized it all into a corner of my closet with all my carry cases and bags (Except for my HUGE travel cosmetologist/makeup artist bag). Here's a cellphone shot of the cleaned up mess - which is also available as a print in my shop at Zazzle. Click the picture to go there now.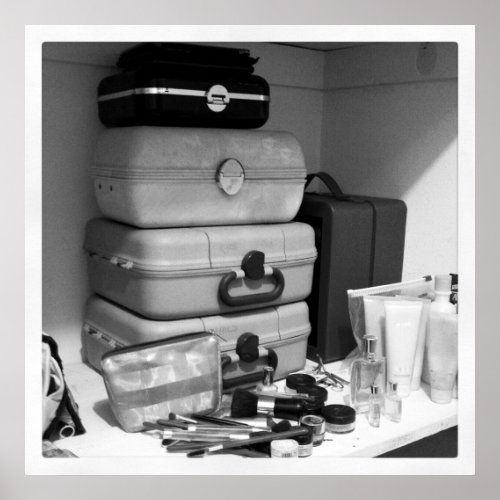 Still Life Black n White Makeup Photo!
Makeup Collection Black White Photography
by
kithseer
View additional
posters
from Zazzle.